If you've ever felt like you're doing all the right things when it comes to eating healthy then this blog is for you.
Skipping lunch is one of the most common things I see when people feel like they're doing all the right things but their weight seems stuck, they feel a little bloated and always seem to be a bit constipated. For that reason, lunch is underrated when it comes to boosting metabolism.
Lunch is especially important if you…
Skip breakfast.

Are starving at 3 pm.

Feel extra bloated when you don't eat.

Find yourself really moody in the afternoon or early evening.
What a gut friendly lunch should look like.
When building a gut friendly lunch there three things you want to focus on. Think PFF- protein, fiber, fermented food. Focusing on this combination will make sure that you feel full, nourished, and keeps your gut happy.
Protein
If you do eat lunch and still feel hungry just a couple hours later then chances are you aren't eating enough protein. Protein helps us feel full after a meal and more often than though it is often lacking in sufficient amounts in our lunch.
There are two ways to figure out how much protein you should have at each meal but this depends on how much protein you should have each day. A good starting point is 0.8 grams to 1 gram of protein per kilogram of body weight daily. Take your weight in pounds and divide by 2.2 to get your weight in kg. Then multiply that by 0.8 and 1 to get the range of how much protein you should have each day. Divide that number by three and that gives you an idea of how much protein to have at each meal.
Fiber
The minimum amount of fiber we want to get daily is 25 grams for women (the number is 38 grams a day for men). If we split 25 grams into three meals then we are looking at 8'ish grams of fiber per meal. This number isn't too hard to hit when you break it down per meal and if you're curious about what my favorite fiber foods are then check out this post here.
Fiber, like protein, also helps keep us full. In addition to keeping us full eating high fiber also helps with managing a healthy blood sugar. This is important because when you find yourself hungry after eating lunch this can trigger cravings and weight gain (if the long-run).
Fermented Foods
This one can be easy or hard. Traditionally, I find a lot of people (myself included) don't always have fermented foods in their fridge. Fermented foods aren't something that I grew up with so it has been a learning curve to remember to include them in my meals and to be completely honest the taste of fermented foods aren't always my favorite.
Here are 5 gut friendly lunch ideas to boost your metabolism.
When you want something light but still satisfying.
Try this vegetarian babaganoush bowl from Racheal Hartley Nutrition. My favorite part of the bowl are the pickled red onions. Onions are considered a prebiotic meaning onions are a food that feeds our gut bacteria.
When you love anything avocado.
Kara from Byte Size Nutrition is bringing a whole new way to use avocado. Avocado can go in just about anything and I've paired avocado with my eggs before but never in an egg salad. Make sure to check the notes section in the recipe for ideas on how to add extra flavor or more crunch.
When you want a restaurant quality salad.
Salads always taste better to me at a restaurant and the only reason why is because of all the different tastes and textures. I have to admit my salads at home are mostly just lettuce and tomato. But this crunchy asian chopped salad from E. A Stewart is easy to make at home and you will want to make a double batch of the peanut dressing.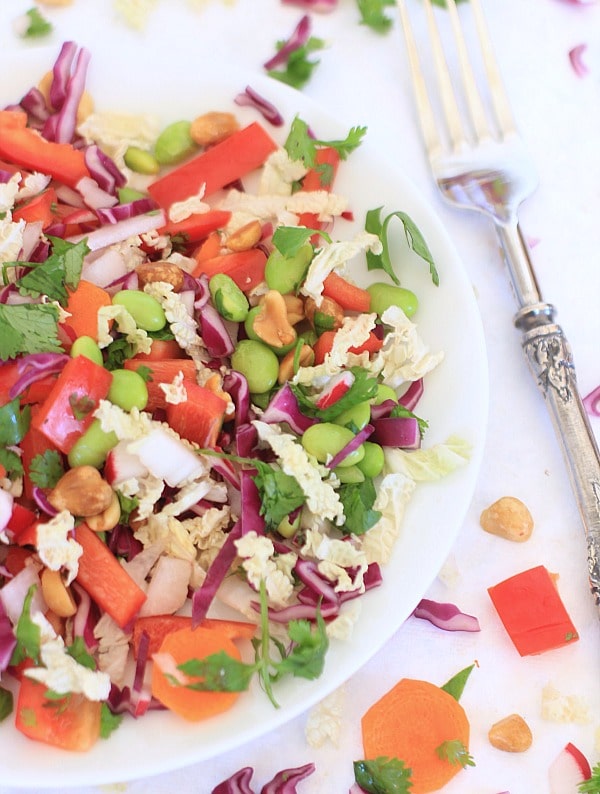 When you could eat chipotle everyday but don't want to break the wallet.
This copycat chipotle bowl from Kara Lydon has so much color making it pretty to look at and gut friendly. The bowl can easily be adapted to any food sensitivities and you can take your leftovers and wrap it up in a tortilla as a burrito and you have completely new meal.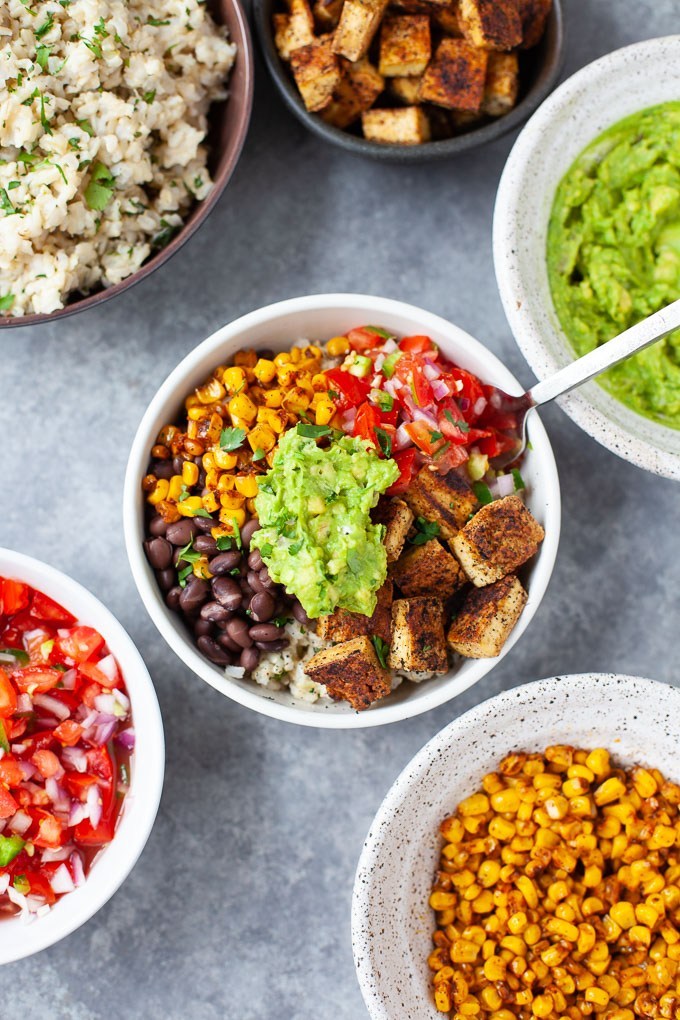 When you're feeling like a kid.
Try this banana sushi from Nutrition Starring You when you're in the mood for something simple. It will have you reminiscing back to the days of peanut butter sandwiches on the playground. If you really want you can jazz up the banana sushi try adding a sprinkling of ground flax to boost the fiber and healthy fats.
Amanda is a pizza loving registered dietitian nutritionist specializing in mindfulness and gut health. She quickly realized that gut health goes beyond the gut; it is also about honoring our gut feelings. She is the creator of The Mindful Gut™ which uses science and strategy to help people improve their gut health.